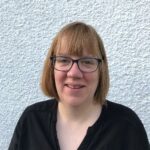 Marie Mann
Executive Headteacher (Headteahcer Governor Ex-Officio)
Personal Profile
I am the Executive Headteacher at Middleham VA and Spennithorne VC CE Primary Schools and was appointed from September 2021.  Both schools are in truly are beautiful locations and I feel blessed to have the privilege to help shape the future of our federation.  
I live in Richmond with my husband and two teenage-boys and our dog, Shadow.
I have been teaching for over 20 years, working in a range of primary school settings and have I have had experience of leading in small rural schools for several years.
As a Headteacher Governor I report to the Governing Body on the progress the schools are making in all areas of our development plan and advise the Chair and other Governors on a range of matters in relation to the strategic development of our federation.
It is a pleasure to work alongside a highly talented staff team who strive to make the school the best learning environment they can for all our amazing children. I am very proud of their efforts in developing the school into what it is today. I look forward to working with everyone in the future on the next stage of our development.
Samuel Wilmington
Chair of Governors (Parent Governor)
Personal Profile
I have been a governor of the Federation for a few years.  I was initially co-opted as a governor working with Mrs Evans (previous headteacher) as a result of my background in safeguarding and skills in digital technologies and leadership.
I recently succeeded Lesley Sweeting as the Chair of Governors for the Federation of Middleham and Spennithorne Schools.  Following on from Lesley's hard work, I have been pleased to work closely with Mrs Mann to implement a programme of school and governance improvement measures with a view to delivering what these children deserve: the best possible experience of primary education.
As a former student of Spennithorne school, a lifelong resident of the area and a parent of two children in the federation, I feel a deep responsibility to the children registered at our schools.  As such, I'm always open to suggestions for improvements, wherever they come from.  I'm very approachable and usually do the school run to both sites at least a couple of times a week, so if you see me in the playground, feel free to come over and say hello as I'd love to get to know more of the parents.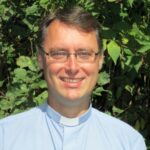 Revd. Jeff Payne
Vice Chair of Governors (Foundation Governor Ex-Officio)
Personal Profile
I have been Co-Rector of the parish of Middleham with Coverdale, East Witton & Thornton Steward with my wife, Revd. Liz Moody since 2016.
I am a Foundation Governor which means I'm appointed by the Church. I was first appointed governor of Middleham School, prior to the Federation, in 2017 and am currently vice-chair. I also have particular oversight of the outworking of the school vision and curriculum development.   
I have undergone various governor training from an induction course in the beginning to Safer Recruitment more recently. I am also the school bus driver! Before moving to Middleham I was Rector of a church in London for 5 years and was involved in establishing a new Church of England School in the parish. 
My hobbies include captaining the Richard 3rd darts team. Being captain bears no relation to ability!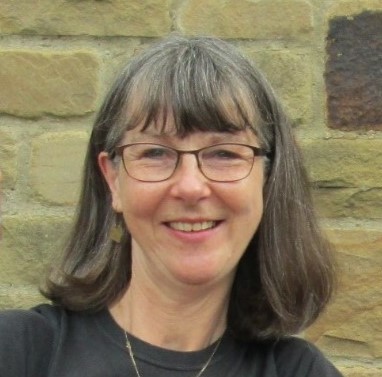 Rev Liz Moody
(Associate Governor)
Personal Profile
I'm Liz Moody, an associate governor, and with my husband, Jeff Payne, co-rector of the local parish.
I was a school teacher before I was ordained – in primary schools to begin with, but eventually in a high school in Wembley where I was in the Learning Support department but also taught RE.
As a governor, my focus is on the vision, Collective Worship and RE. I have also recently completed the Safer Recruitment training.
In my spare time I like to potter in the garden and try to grow veg in my veg plot, spend time with family and friends, and walk our dog in the beautiful Dales countryside.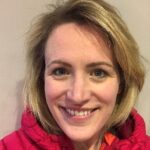 Kathy Wheeler
(Staff Governor)
Personal Profile
I have been a governor since 2017, and was appointed as staff governor in September 2022 after starting in my new role as a Teaching Assistant in Year 1 based at Spennithorne. I have seen many positive changes and I am extremely passionate about our schools providing a safe environment with the best possible opportunities and experiences for our children to learn and grow.
Following a carefree childhood on a farm near Askrigg, I moved to Middleham 12 years ago and became an active member of the community. Fundraising for Friends of Middleham and Spennithorne schools and Middleham Sports and Community Well-being Association, we continue to work hard developing the facilities and opportunities for children in our Town and wider community bringing everyone together. 
As a mum of 3 children attending the federation and staff governor, I aim to ensure the schools provide the very best, well balanced curriculum while retaining our special uniqueness with wonderfully happy and kind children. I am devoted to the promotion of well-being, independence and self-confidence along with the associated benefits of being in the great outdoors!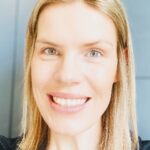 Ruth Barnard
(Parent Governor)
Personal Profile
I am delighted to be part of the governing body of FEDMAS as a parent governor, having recently moved to Middleham. As a governor, I have been able to gain a privileged and valuable insight into the day to day running of the schools and have seen first-hand the caring, family environment that staff, governors, pupils, their families and the wider church and village communities all work so hard to maintain.
I am passionate about the importance of education and its critical role in giving children the necessary academic, practical and social skills to succeed in life; I am also very familiar with the challenges faced by small rural schools. I welcome the opportunity, as a governor, to help meet these challenges and ensure the very best education for our children.
Professionally, I work as a solicitor and believe that my skills and experience will assist with the governance and future development of the school.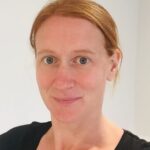 Rebecca Fortune
(Co-opted Governor)
Personal Profile
I moved to Middleham in 2017 with my husband and two young daughters having spent 7 years living in Singapore. I became a school governor in 2019, soon after our eldest daughter joined the school. I am passionate about seeing all of the wonderful pupils achieve the best possible outcomes at these lovely schools and I feel privileged to be involved in this objective through my role as a governor.
Before having children, I qualified as a chartered accountant in London and carried on my finance career in Singapore. I am now self-employed, working from home, providing bookkeeping and accountancy services to small companies. I am also the treasurer for the Friends of the Schools and for another local association. I have been appointed Link Governor for Finance and really enjoy being part of the strategic direction of the school.
As a family, when we're not dashing about to various clubs and activities, we enjoy playing board games and going on long walks with our Labrador. Having previously lived in cities, we really appreciate the beautiful countryside we are surrounded by in this unique part of the world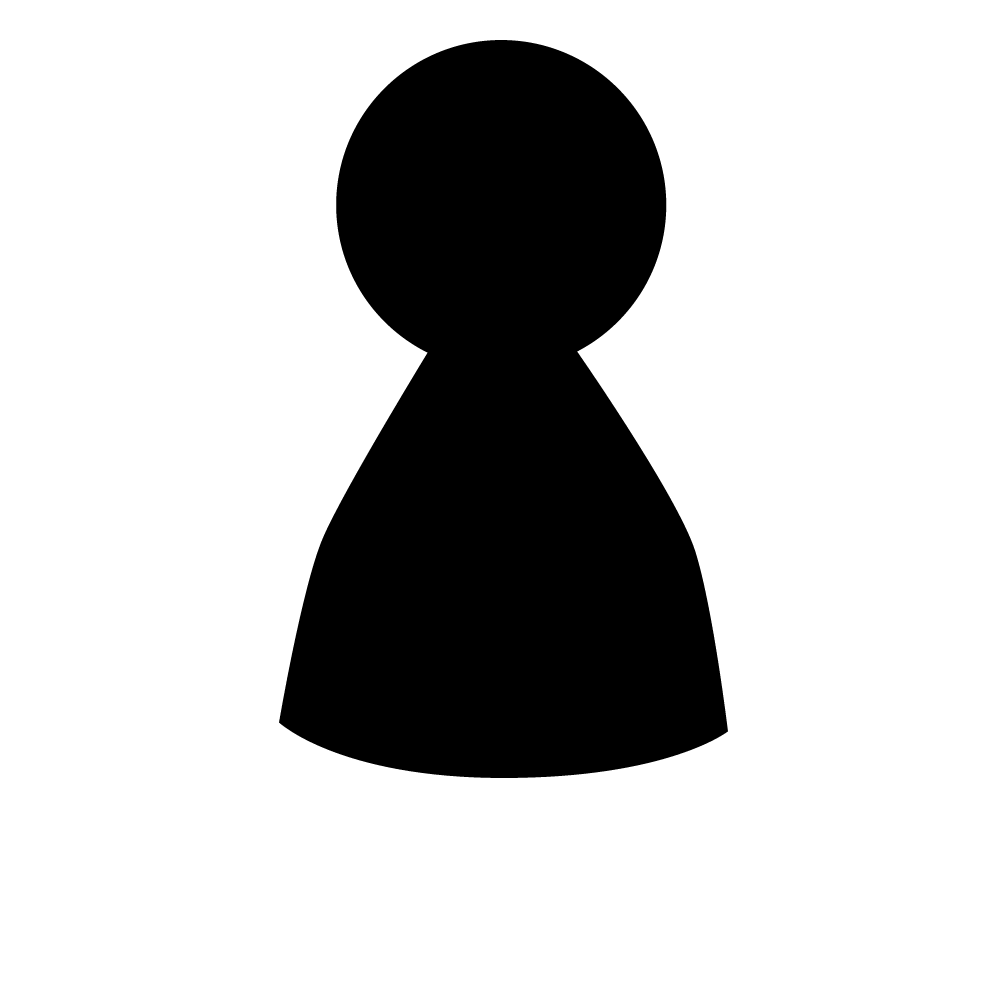 Josh Hadfield
(Local Authority Governor)
Personal Profile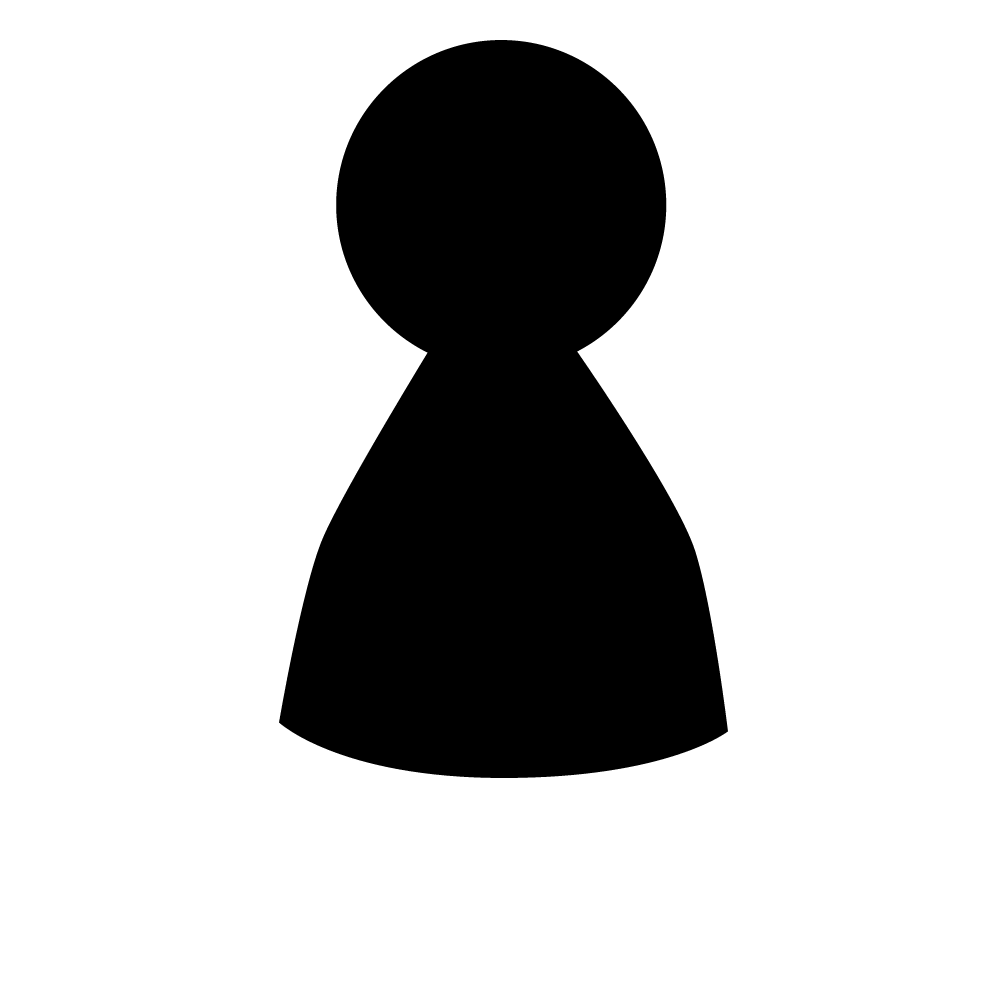 Ruth Pink
(Co-opted Governor)
Personal Profile
Our Governing Body is made up of the following members:
Mr S Wilmington (Chair) – Parent Governor

Mrs M Mann Executive Headteacher – Headteacher Governor

Mr J Hadfield – Local Authority Governor

Rev Jeff Payne (Vice Chair) Foundation Governor Ex-Officio

Vacancy – Foundation Governor

Vacancy – Foundation Governor

Vacancy – Foundation Governor

Mrs K Wheeler – Staff Governor

Mrs R Fortune – Co-opted Governor

Mrs R Barnard – Parent Governor

Mrs R Pink-  Co-opted Governor

Vacancy – Co-opted Governor

Rev E Moody – Associate Governor

Miss Dominique Adams (Clerk to Governors)
THE ROLE OF THE GOVERNING BOARD
The role of the Governing Board is a key part of the leadership of our schools, albeit one that is often not fully understood by stakeholders in the community.
The government has high expectations of governing boards. They are the strategic leaders of our schools and have a vital role to play in making sure every child gets the best possible education. For schools such as ours this is reflected in the law, which states that the purpose of governing boards is to 'conduct the school with a view to promoting high standards of educational achievement at the school'.
In all types of schools, governing boards should have a strong focus on three core strategic functions:
Ensuring clarity of vision, ethos and strategic direction

Holding the Head Teacher to account for the educational performance of the school and its pupils, and the performance management of staff

Overseeing the financial performance of the school and making sure its money is well spent.
The governors bring a wide variety of experience and expertise to the school, and this helps ensure that the school is moving forward and standards are constantly raised in a way that is in line with the overarching ethos and vision of the school, along with the statutory directives from the Department of Education.
CONSTITUTION
In September 2018, the structure of the Governing Body was reconstituted in line with our new federation. The Governing Body now consists of;
two staff governors (the head and one other elected by staff)

three co-opted governors

two parent governors

one Local Authority governor

four foundation governors
COMMITTEE STRUCTURE
We have amalgamated the following committees into our Full Governing Body meetings:
Personnel, Premises and Finance Committee

Curriculum and Standards 
There are still separate committees for
Pay Review Committee

Head Teacher's Performance Review Committee

Committees to review pupil exclusion and complaints – hearings and appeals are convened on an ad hoc basis as the need arises
THE WORK OF THE GOVERNING BODY
1. School Development Plan
We play an important role in the production of the School Development Plan and the monitoring of its progress throughout the academic year.
2. Achievement of Pupils
Through our Governor Visits, half-termly meetings, termly Head Teacher reports and on-going review of the quantitative data (e.g. the School Performance data, Ofsted Dashboard) we know how the children are performing and where there are issues that need our input to address.
We look at the school's academic performance against annual targets and longer-term trends, and benchmark our performance against national data and local schools as well as that of similar schools. We use this information to constructively challenge the Head Teacher and other school leaders in order to ensure that any potential problems are addressed in a timely way and successes celebrated. 
This ensures that throughout the year we know how we are performing against our priorities and targets.
3. Raising Standards of Teaching
At  Full Governing Board meetings we review anonymised data showing evidence pertaining to the quality of teaching within the school; this includes feedback from classroom observations carried out by the Head Teacher and Deputy Head Teacher, reports on the progress of specific groups of children and scrutiny of the children's books. Overall, this allows us to track progress against our target that 100% of teaching is good or outstanding.
The Pay Review Committee reviews the Head Teacher's evidence of staff performance against targets and uses this to determine the level of pay awards, if any, for individual members of staff.
4. Head Teacher's Appraisal
The Governing Board carries out the annual appraisal of the Head Teacher; all members of the Head Teacher's Appraisal Committee have received specific training to enable a thorough appraisal to be carried out.
The appraisal process allows us to look closely at the performance of the Head Teacher, have discussions about areas of strength and weakness and set new targets against which the Head Teacher's performance will be reviewed.
This process has been a key enabler in improving pupil achievement, teaching standards and the overall leadership within the school.
5. Staff recruitment
The Governing Board may be involved in key areas of staff recruitment.
Over and above the on-going review of staff performance, we pay particular attention to the performance and integration of newly recruited members of staff.
6. Financial Performance
Every year we agree a budget based on the funding we receive from NYCC and allocate spend in line with the priorities in the School Development Plan
At the termly Personnel, Premises and Finance Committee meetings we review spend against budget in order to ensure that the priorities are being focused on and that the financial sustainability of our school is maintained. 
We also plan and monitor capital investment in the infrastructure of the school. 
We constantly review our policies, processes and systems in line with the recommendations set out in the Schools Financial Value Standard (SFVS).
7. Statutory Duties
We are very mindful of our statutory duties as a Governing Board and over the course of the year we pay particular attention to Health and Safety requirements, staff and pupil welfare and Safeguarding.
 8. Governor visits
All governors visit the school regularly as part of the monitoring of the School Development  Plan and of specific subjects. Feedback on all visits is given to the Full Governing Board meetings and this allows all governors to be kept informed about progress, and also to be aware of any concerns that need to be addressed.
9. Governor training
All members of the Governing Board receive training and attend events run by external bodies; this allows us to keep up-to-date with our responsibilities with regards to the latest requirements and expectations., as well as local and national Best Practice.
TYPES OF GOVERNORS.
There are several different types of Governor:
Parent Governor


Elected from parents at the school by parents at the school.

Staff Governor


Elected from staff at the school by staff at the school.

Foundation Governors

Appointed by the Local Church and the Diocesan Board of Education

Local Education Authority (LEA) Governors
Appointed by the LEA.
Associate Members
Not governors but appointed by the governing body to serve on committees and to attend full governing body meetings. Appointed for expertise and experience.
OUR INSTRUMENT OF GOVERNANCE IS AS FOLLOWS
4 

Foundation governors 

1 

LA governor

1 

Staff governor

2 

Parent governors

1 

Head teacher

3 

C

o-opted governors 
GOVERNOR INFORMATION

GOVERNOR & ASSOCIATE MEMBER CATEGORY

DATE DECLARED

TERM OF OFFICE

BODY APPOINTED OR ELECTED BY

BUSINESS

INTEREST

GOVERNOR AT OTHER INSTITUTIONS

OTHER GOVERNOR ROLE

PERSONAL/ FAMILY INTEREST

COMMITTEE MEMBERSHIP

(SEE BELOW)

MR S WILMINGTON

04/10/2022

03/10/2026

APPOINTED BY GOVERNOING BODY – PARENTS/CARERS

NOTHING TO DECLARE

NO

HEALTH & SAFETY

EYFS

CHILDREN AT SCHOOL

HEADTEACHER PERFORMANCE MANAGEMENT

& APPRAISAL COMMITTEE

MR JOSHUA HADFIELD
07/12/2022
06/12/2026

LOCAL AUTHORITY

NOTHING TO DECLARE
NO
LOCAL EDUCATION AUTHORITY
NONE DECLARED

REV J PAYNE

10/09/2022

N/A

DIOCESE OF LEEDS

SCHOOL BUS DRIVER

NO

DIOCESAN MATTERS

MATHS

SCHOOL VISION

NONE DECLARED

REV L MOODY

04/10/2022

03/10/2026

GOVERNING BODY

MARRIED TO SCHOOL BUS DRIVER

NO

DIOCESAN MATTERS

RE/CW

NONE DECLARED

VACANCY

FOUNDATION

VACANCY

FOUNDATION

VACANCY

GOVERNING BODY

MRS M MANN

4/10/2022

NA

GOVERNING BODY

HUSBAND'S BUSINESS – PROPERTY & GARDEN MAINTENANCE

HANDIMAN PROPERTY & GARDEN SERVICES

NO

RE

NONE DECLARED

MRS K WHEEER

04/10/2022

03/10/2026

STAFF

OWN BUSINESS- FOREST SCHOOLS

WILD IN NATURE

NO

SAFEGUARDING

EARLY READING

STAFF WELLBEING

CHILDREN AT SCHOOL

MRS R FORTUNE

04/10/22

10/04/2023

GOVERNING BODY

NOTHING TO DECLARE

NO

PUPIL PREMIUM

CHILDREN AT SCHOOL

HEADTEACHER PERFORMANCE MANAGEMENT

& APPRAISAL COMMITTEE

MRS R BARNARD

04/10/2022

03/10/2026

APPOINTED BY GOVERNOING BODY – PARENTS/CARERS

NOTHING TO DECLARE

NO

SEND

EARLY READING

CHILDREN AT SCHOOL

RUTH PINK

04/10/2022

03/10/2026

GOVERNING BODY

NOTHING TO DECLARE

NO

NONE

NONE DECLARED

MRS D ADAMS

CLERK TO GOVERNING BODY
Governors who have ended their term of office:
GOVERNOR & ASSOCIATE MEMBER CATEGORY
DATE DECLARED
END OF TERM OF OFFICE
BODY APPOINTED OR ELECTED BY

MR S WILMINGTON

27/01/2020

04/10/2022

CO-OPTED

MRS R BARNARD

01/12/2021

04/10/2022

CO-OPTED

REV L MOODY

10/09/2018

09/09/2022

DIOCESE OF LEEDS

MRS S BRADBURY

10/11/2020

18/07/2022

TEACHING STAFF

MRS L HALL

10/09/2018

09/09/2022

PARENTS/CARERS

MRS K WHEELER

10/09/2018

09/09/2022

PARENTS/CARERS

MRS L SWEETING

10/09/2018

RESIGNED

31/12/2021

DIOCESE OF LEEDS

DR A BOGGIS

10/09/2018

RESIGNED

28/11/2021

CO-OPTED

MR M CADE

10/09/2018

RESIGNED

37/09/2021

LOCAL AUTHORITY

MRS R IBBOTSON

10/09/18

RESIGNED

27/11/21

STAFF GOVERNOR